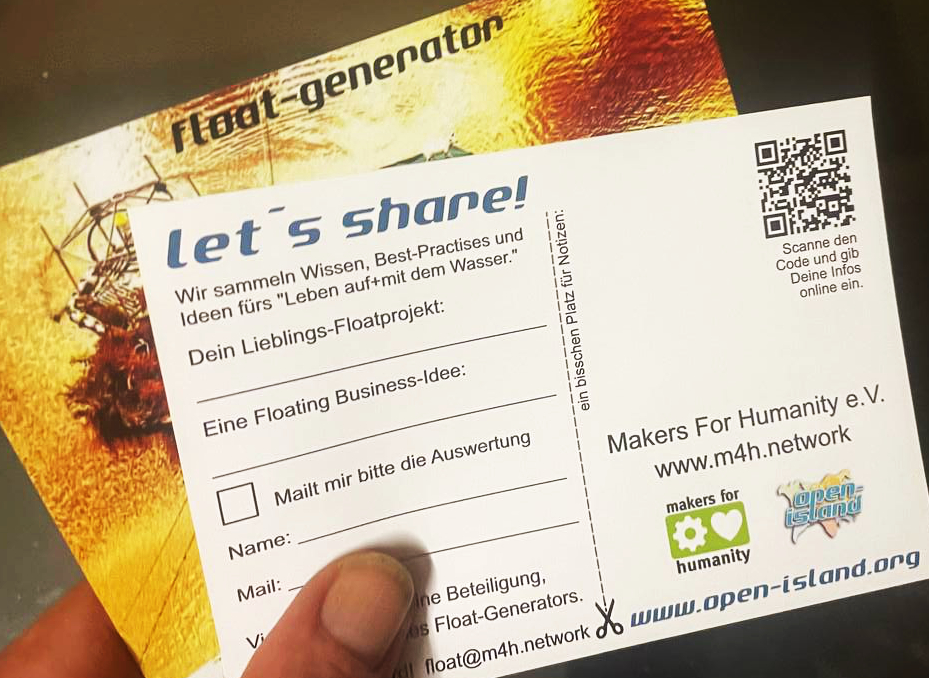 Let´s start the Float-Generator!
Share some interesting float-content for "Living on/with water"
> Click here for your entry form for the Float-Generator (3 min. survey)
Or share and comment any relevant article, blog-post or website for "Living on/with water" on your or our Social-Media channels with the hashtags #floating #openisland #floatingfuture
You find us on  twitter  /   facebook  /   instagram   /   linkedin
Welcome aboard!
Your participation and knowledge gets the Float-Generator growing…
Check the Float-Generator.
an open repository, glocal coworking app & float community​
Why floating?
The demand for floating islands rises in line with the sea levels.
Inland floods will more and more effect regions all over the world.
Who floats?
Regular people along the rivers and coastlines, affected by floods and sea level rise can´t afford hightech solutions to face the climate change related problems.
They need cheap, easy, smart solutions:
open-source
appropriate
multifunctional
low-tech
sustainable
To collect and connect, to facilitate and distribute such open solutions is the aim of the Float-Generator.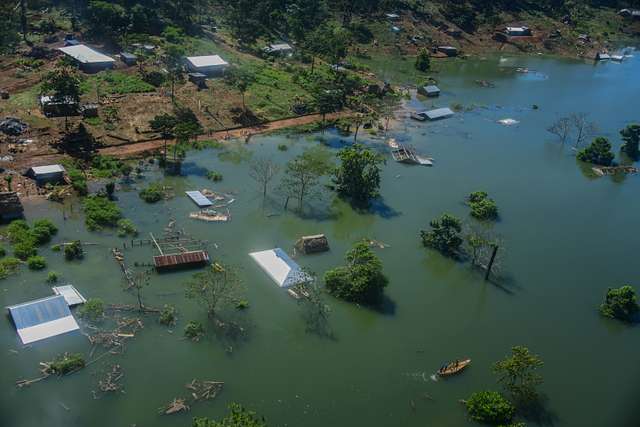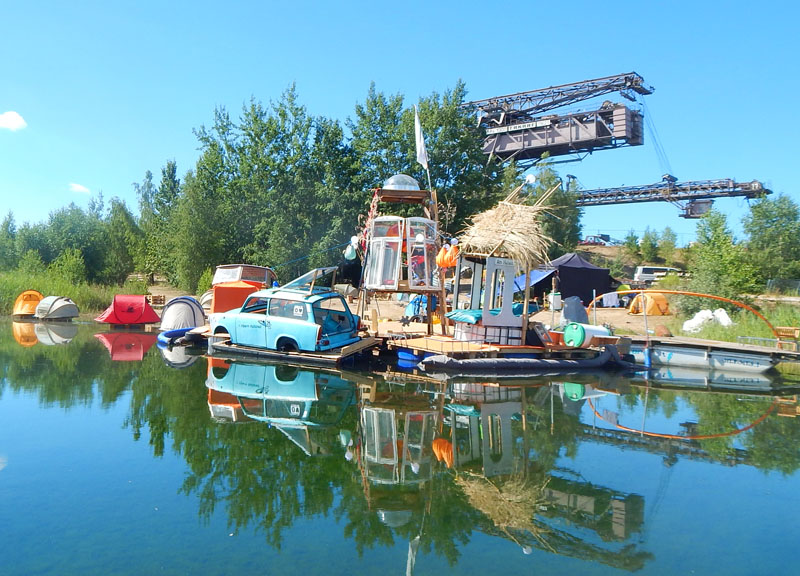 Who else floats?
Artists and engineers, architects, ecologists and entrepreneurs also work on floating installations with their different perspectives and approaches. They all come up with specific ideas and creative innovations in the fields of
arts & culture
design & architecture
offgrid systems & applications
agri- & aquaculture
floating biotopes & clean-up systems
business & social innovation
On the Float-Generator, they will find interdisciplinary inspiration and DIY-manuals for low-tech solutions to be implemented. And they can even set up their individual online coworking space with many useful features.
An open float-community
And most likely, the different makers will get in contact with each other through the Float-Generator. Makers help each other and share their knowledge and experience. And on floating islands, you always have some weird story to chat about 😉
Beside these interdisciplinary connections and multicultural friendships, the Float-Generator hopes to raise awareness for humanitarian and ecological water issues and wants to facilitate cooperative developments of open-innovations and help to implement them on location, where needed.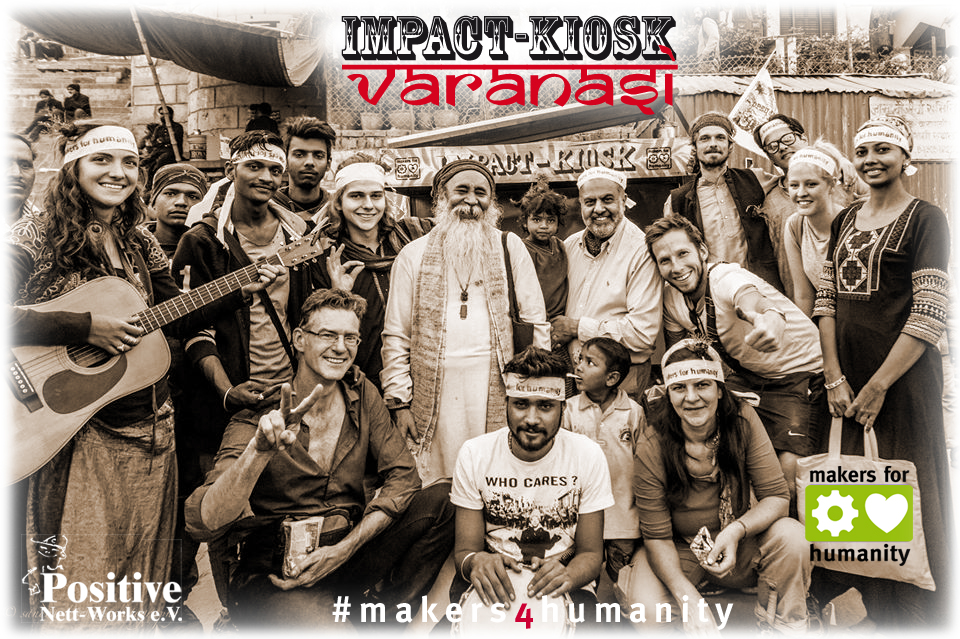 Give and take:
To join the Float-Generator, you need to contribute some relevant content first. Share a floating best-practise project, help discover related open knowledge or provide a useful DIY manual. Then you´ll get access to the platform and can even set up your own project space for online cocreation.
The Float-Generator is radically bottom-up and self-organized. We believe in swarm intelligence and the power of cooperation. We work for positive impact, not individual profits. However – you´ll find your personal benefit on the platform, for your project team or within this float community. Promise.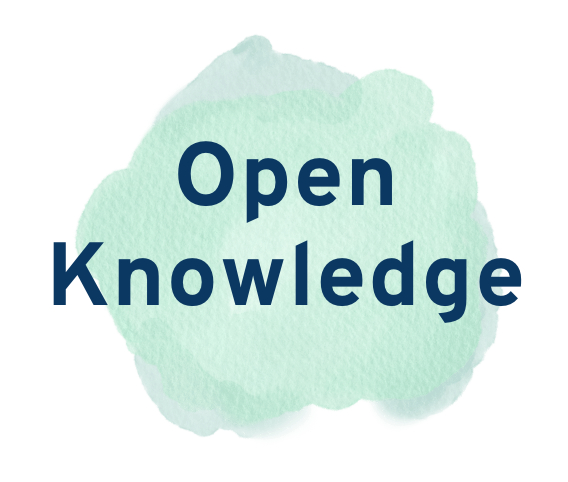 an open-source repository
Best-practises, galleries, manuals, contacts for "Living on/with water".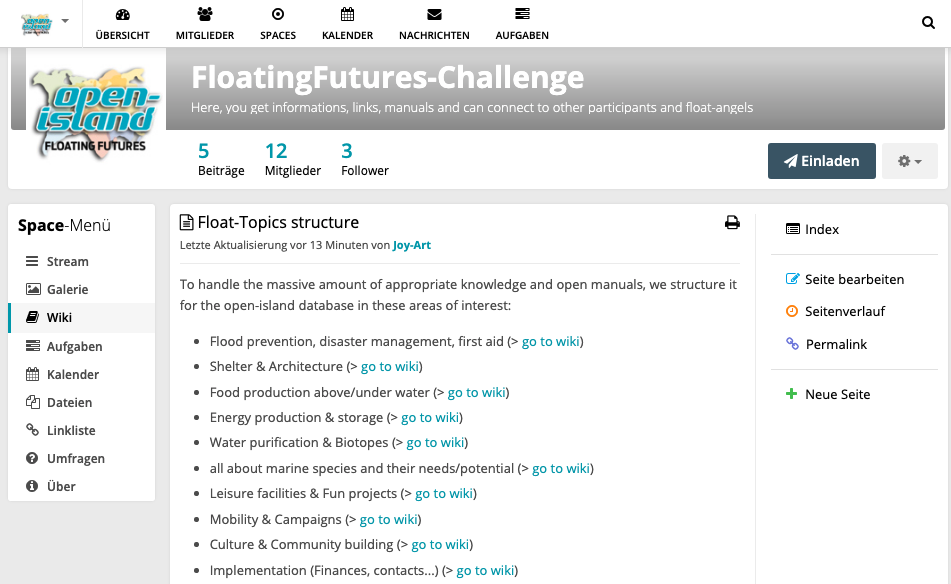 Glocal coworking, online
Set up your project space among likeminded teams and interdisciplinary makers worldwide. Our open-source platform provides many intuitive management features and it´s free, if you share your knowledge and innovation with the world.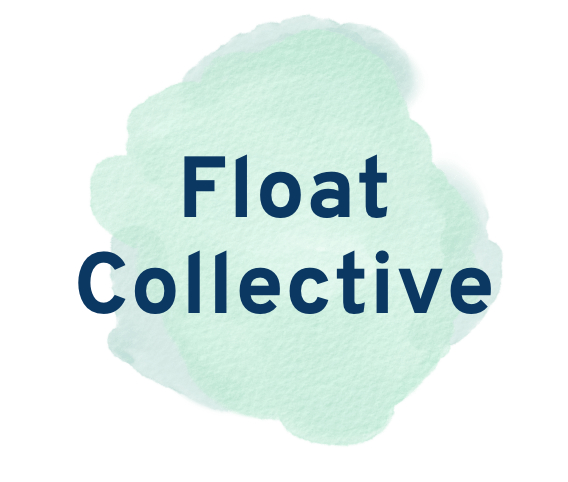 a tribe, maybe?
We love to float as water is our element. We want to save and use nature and her wonders for common benefit. Our visions and actions become open-innovations and we all know, that an inspired bunch of people can change the world, if they cooperate. > And this community can be a lot of fun…
How to find and share knowledge, improve and implement open innovations.
A circle of innovation and impact through cocreative prototyping.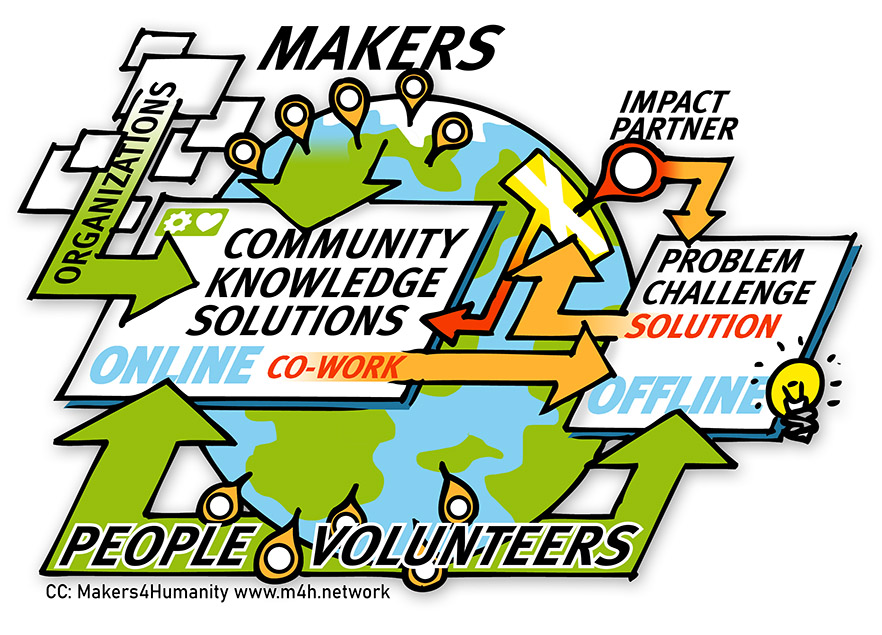 The Float Generator is an open-source project of the Makers For Humanity e.V. and the Open-Island community.
Locally, the project is based on a motorized houseboat "ZuKunst" in Hanover/Germany and is part of the cities cultural development plan.
Globally, this platform is developed open-source by its users through their interaction and contents. Feel free to join the Float-Generator.
As a bottom-up project, it develops step by step. If you want to see it grow, join in.
For information or cooperation get in contact: joy(@)joy-art.de