Platforms for Art & Innovation
"The demand for floating islands rises in line with the sea-levels."
Open-Island is a modular floating island system, bottom-up and open-source, These platforms can be built on inland water bodies worldwide for multiple purposes.
About Open-Island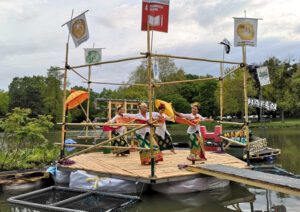 Art & Culture
Open-Island is a social sculpture by itself but also hosts art and culture on its floating stage, in exhibitions and shows.
German Artist Joy Lohmann works on floating art since the world fair EXPO2000. His social sculptures and installations inspired the continuos development of modular DIY-float-platforms for multiple purposes, the Open-Islands.
And still, culture plays a mayor role in all projects – from the conceptual parts via the aesthetic appearance and project communication to the content and program on the islands as a stage or venue.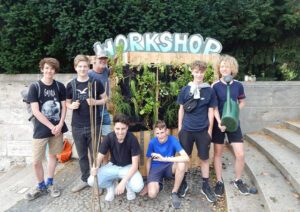 Education & Open-Source
The islands provide subjects, space and opportunities for various school projects, informal and e-learning.
The "Making-of" a joint future vision is the best learning environment ever! People of all kind cocreate and build a visionary future-island altogether. From floating gardens to energy-islands or biospheres to unique spaces and happenings. Schools and universities cooperate in the planning and building process or participate in our educational programs.
Together with colleagues and partners, we learn and cocreate concepts, prototypes and manuals, which we share open-source, wherever possible.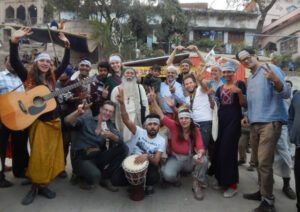 Community & Innovation
The interdisciplinary project teams develop creative and appropriate solutions for local challenges.
Decentral Open-Island projects always attract the most open-minded, heartily and sincere people. As well as the media and innovative companies and organisations…
This is how Open-Island as a symbol, process and cocreation stimulates communities or initiates interdisciplinary thematic groups.
We love the cooperative process with implementation partners to realize prototypes of all kind. Some lead to innovations, others create impact and all are great source of inspiration.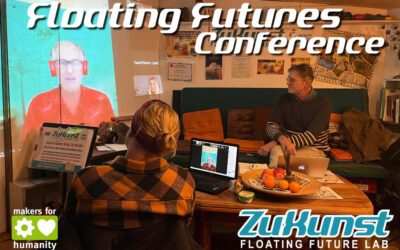 "The demand for floating islands rises in line with the sea-levels". On Nov.25th, we hosted our annual "Floating-Futures"-conference - this time from aboard our new floating headquarter, the motorized houseboat "ZuKunst" in Hanover/Germany. This time, we started with...
mehr lesen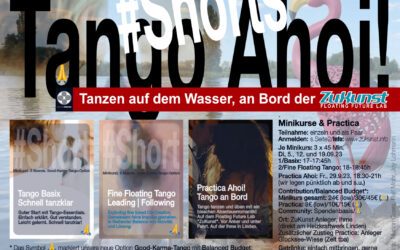 Die wundervolle Anna Scheer bietet an Bord der ZuKunst ihre Tango-Shorts an: Mini-Tanzkurse für Anfänger*innen und Fortgeschrittene, die nach ihrer "Motus-Methode" ganz intuitiv den Tango erlernen.Tanzen auf dem Wasser, das gibt es jetzt in Hannover auf der Ihme!-...
mehr lesen
Activities
Floating Future-Labs
Individual projects, worldwide
Thematic workshops + camps
educational programs
Open-Source manuals + info
Online coworking platform
exhibitions + publications
prototypes + innovations
Quotes
We are called to be architects of the future, not its victims.
R. Buckminster Fuller
There are no passengers on spaceship earth. We are all crew.
Marshall McLuhan
The Makers For Humanity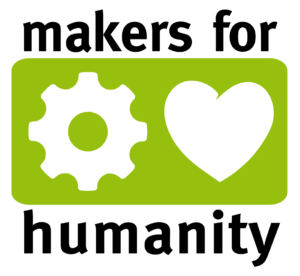 Open-Island is an ongoing cooperative innovation process for floating islands and futures. The specific projects are run by the makers-for-humanity and likeminded organisations and people worldwide.
We embrace all change-makers and happily cooperate for common goals.